TOPSHOP "Play up your Style"
Problem: Young women between sixteen to twenty are figuring out their identity and what they stand for.
Opportunity: Clothing choices are a reflection of personality. Personality is built upon interests and what inspires us; music being a main factor.
Solution: TopShop wants to inspire a new generation of music representatives in fashionable clothes, while keeping the unique character that symbolizes a particular music style. It's not about trends, it's about who you are.
We created a campaign through TopShop that helps young women identify with their personal style through their tastes in music. To extend this idea to our target audience, we made a stunt that leads to a digital experience to get their attention. We will set up booths in front of select TopShop stores where users will then be given a quiz about their interests and musical preferences to receive a fashion title in the form of a hashtag and then they can step inside the booth to have their body scanned to get an avatar for our microsite that includes their face and exact measurements. The hashtags are crafted to explain the users individual style and help them identify who they are. With this information they are directed to our microsite where they can regularly check in to see what the newest selections are that were chosen for them. The hashtag can also be extended to social media for our users to own their style proudly.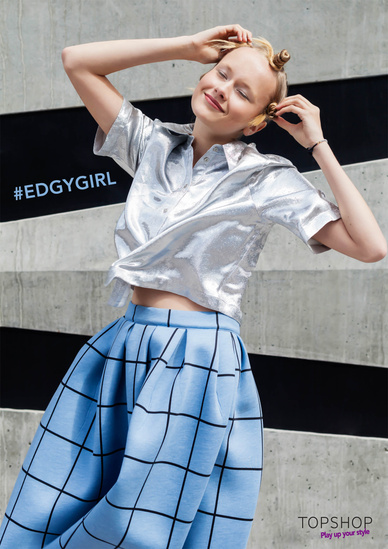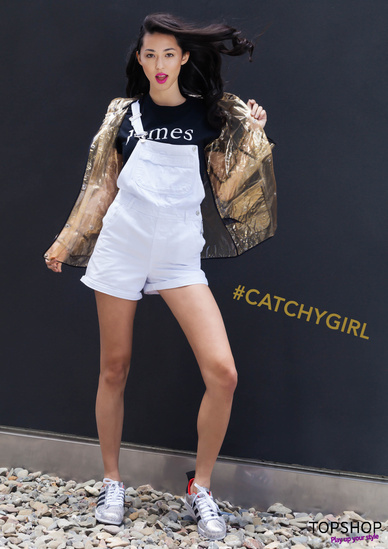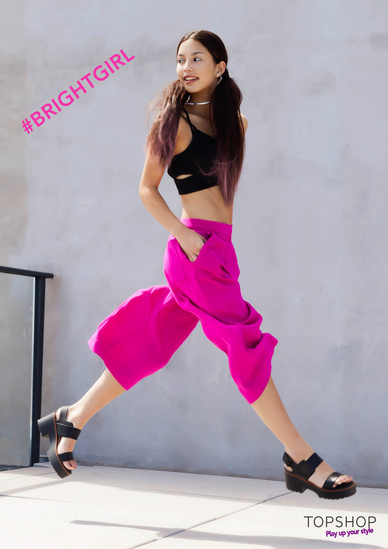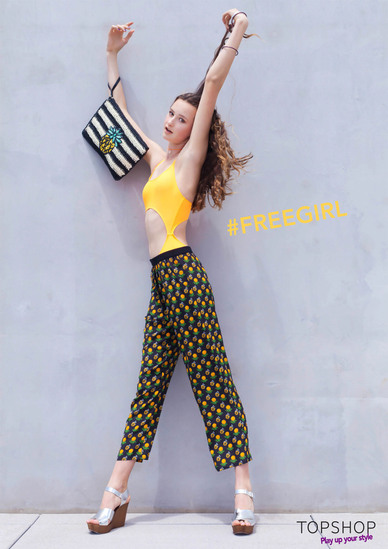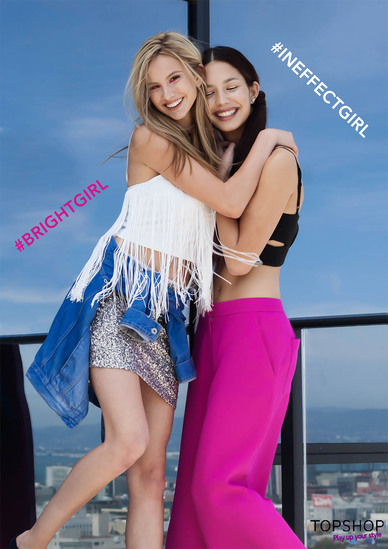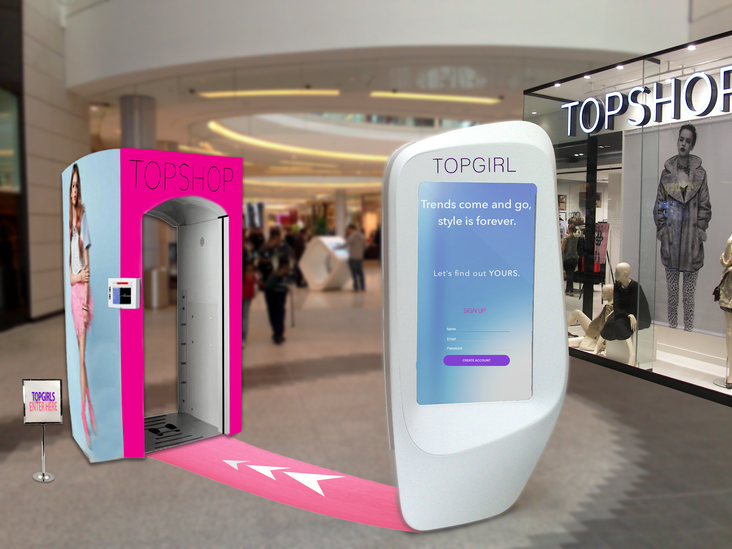 Stunt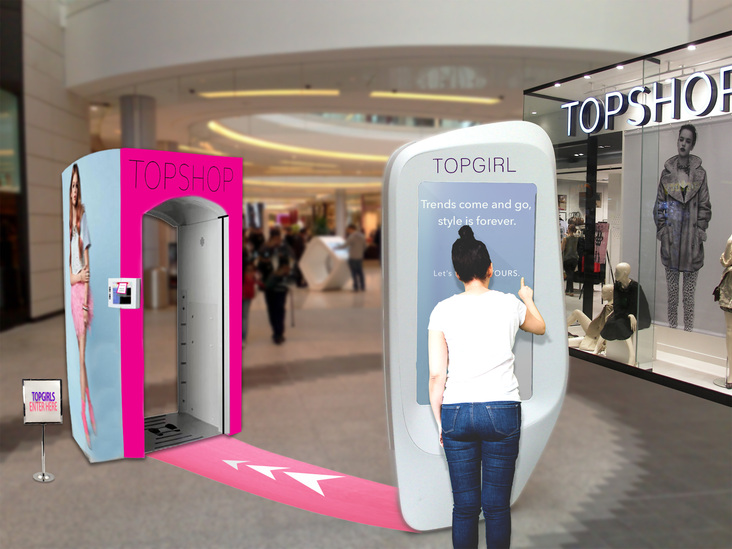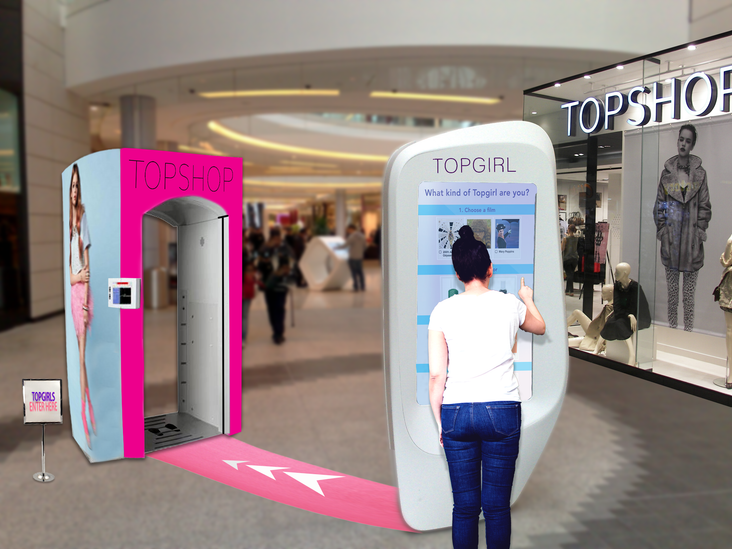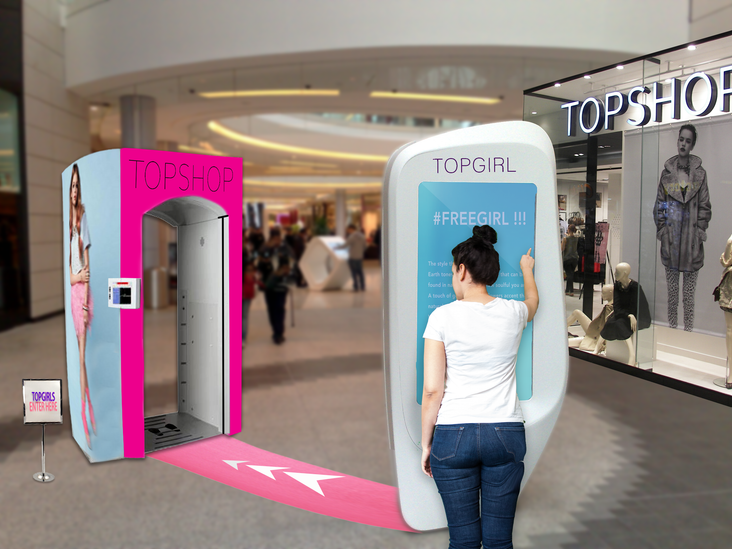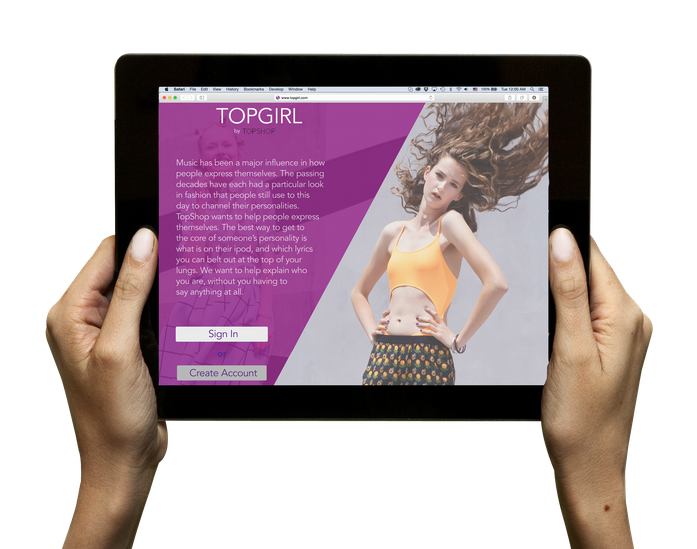 Microsite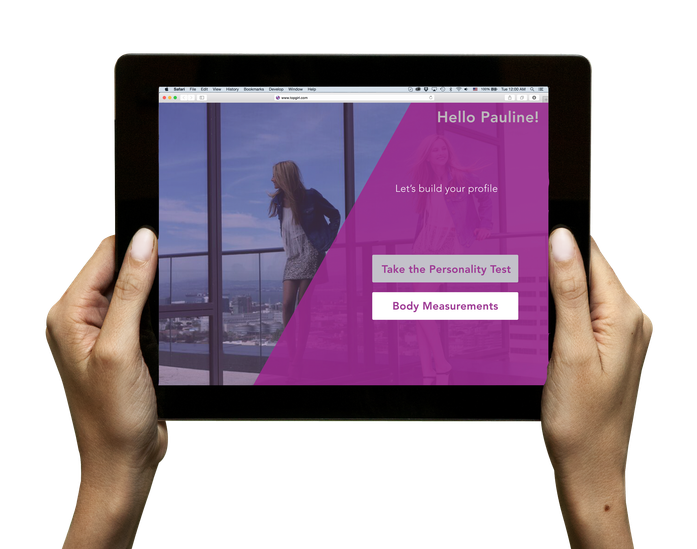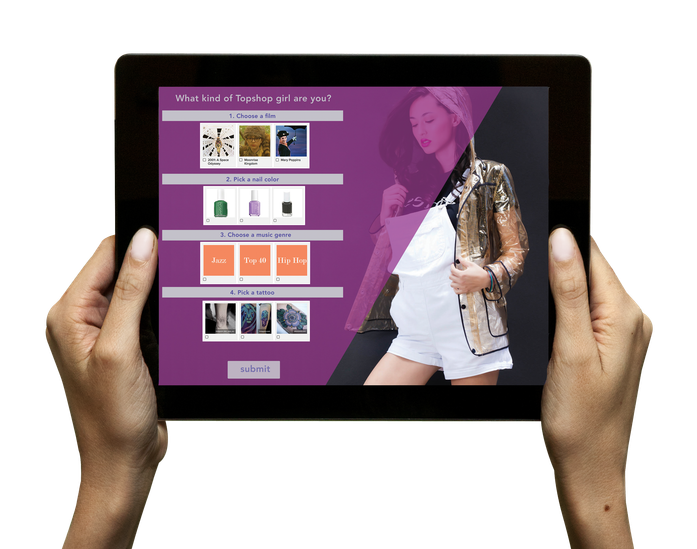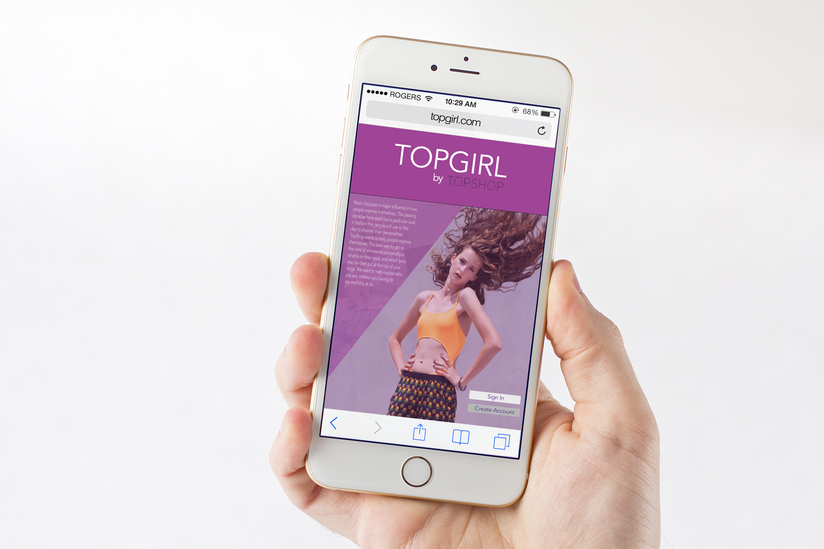 Mobile version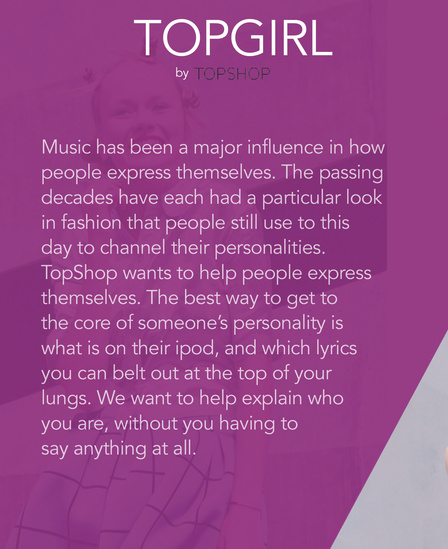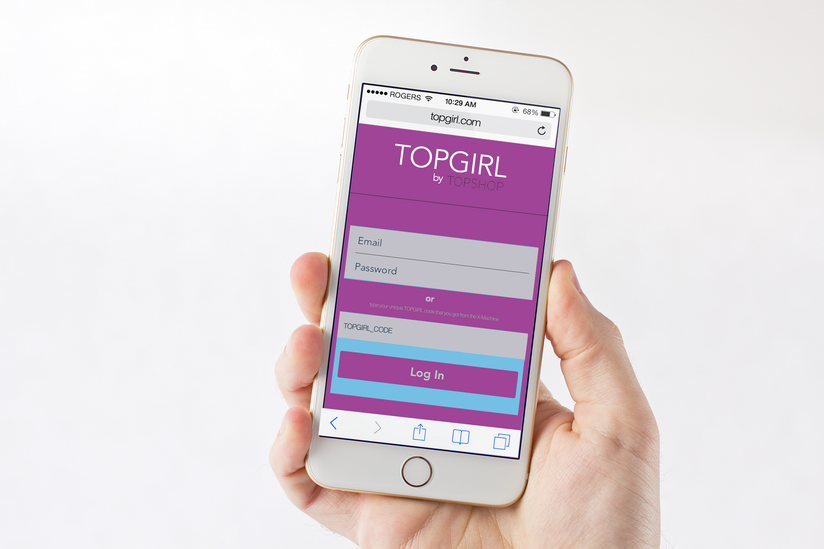 On social media...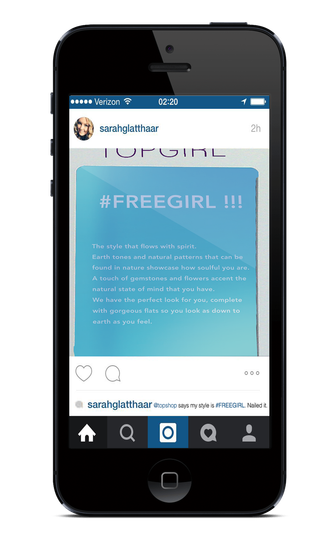 Credits:
Vrasidas Golemis (AD)
Jane Marle (AD)
Meg Knoph (CW)
Filmographer: Jen Miyako McGowan
Editor: Jane Marle
Photographer: Jen Miyako McGowan
Photographer Assistant: Bailey Stone
Stylist: Jane Marle
Make up Artist: Jill Marie
Hair Stylist: Kurt Musrasrik
Models: Lauren K @Look, Sydny @Stars, Leilani @Look, Natalia @Stars and Tehya @Look
Music: Icona Pop, I Love it